25 years giving the best impression
"SEE WHAT OTHERS DO NOT SEE. THEN SHOW IT. THAT'S CREATIVITY."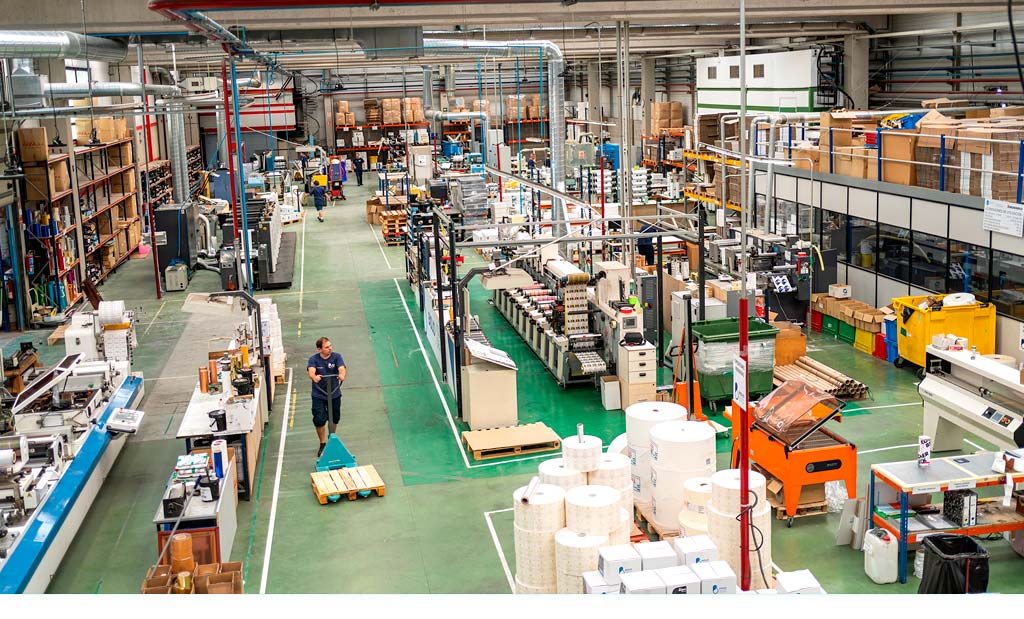 BIOLID GRAPHIC INDUSTRIES
For the last 25 years, the companies of Biolid Graphic Industries, since its founding by Jose Manuel and Guillermo Buces, have been leaders in the manufacture of labels for the steel, automotive, beverage, mattresses, etc.
With the entry of Marcal into the Group in 2019, labels for foodstuff and household products have been added to our portfolio, which completes the range of products and makes Biolid graphic Industries one of the best prepared and diversified of label manufacturers in Spain.
Every year we are increasing our export ratio and we have already reached to more than 14 countries in the world, which places us in a privileged position in the market.
WE CONTINUE INNOVATING TO BE ABLE TO OFFER ALL OUR CUSTOMERS THE BEST SOLUTIONS FOR THEIR NEEDS
OUR SUCCESS LIES IN OUR RESPONSIBILITY
The main reasons of our company success is the dedication and talent of our human team, which get into a production of the highest quality with the added value of advice and proximity.
This is certified by our Quality Management system, endorsed by the ISO: 9001 standard, which also extends to a total commitment to sustainability and the minimum environmental impact derived from our activity.
A CAREER SETTLED IN PROGRESS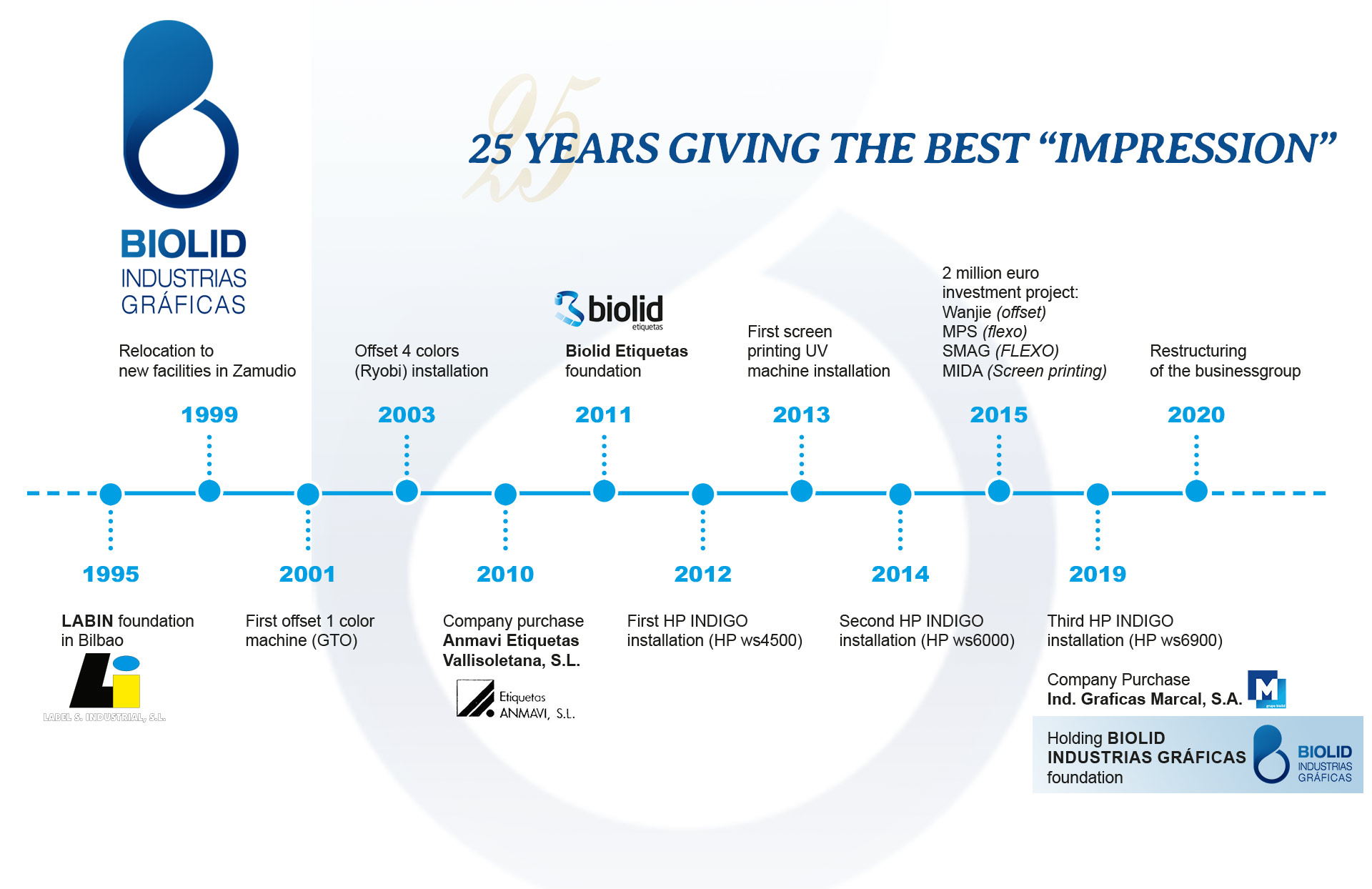 We adapt our solutions to the specific requirements of each industry with the maximum guarantees of reliability

·Flexo
·Offset
·Screen Printing
·Digital Printing
·Security Inks
·Reliefs
·Holograms